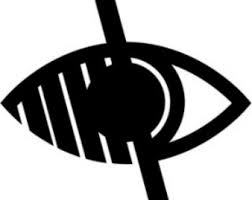 Vacancies
DEPUTY DIRECTOR- TEACHING SCHOOL HUB
Permanent full time position required September 2022
At Northern Lights Teaching School Hub 
Salary L3- L7 (£44,886- £49,632) per annum
Do you have a passion for teacher and leader development?
Are you looking to be part of the new developments in ITT, ECF, NPQs and professional development?
Do you enjoy supporting teachers, leaders and schools?
Are you personable, organised, enthusiastic and do you thrive in a busy fast paced work environment?
Are you proactive and want to be part of making a difference in education in our region?
Northern Lights Teaching School Hub are looking to recruit a Deputy Director who will support the Director of the Teaching School Hub in the operational management across the designated region of Sunderland, South Tyneside and Gateshead and the wider region.
The role will involve managing the main priorities of the Hub:
Early Career Framework, the new suite of NPQs, Initial Teacher Training, Appropriate Body responsibilities and a full CPD programme.
The role will work in collaboration with a range of partners including all Early Years providers, schools and educational providers in our region. The Hub will provide the 'golden thread' of teacher development from training to become a teacher through to Executive Leadership in Early Years, Primary, Secondary, Special and Alternative education.
Do you have:
A collaborative approach to working?
A passion for teacher and leader development at all stages?
A strong belief in the importance of teacher development in impacting on pupil outcomes?
Experience in coaching or mentoring staff or students?
A strength in building and maintaining positive relationships?
Organisational ability to manage multiple priorities and to work as part of a team?
The ability to be a public face of the Hub with a friendly, professional, knowledgeable and humble approach?
Excellent knowledge of teacher development and the importance of research within teacher development?
A willingness to learn, shape and develop the Hub?
Qualified Teacher Status?
If so, we would really welcome your application
In return you will receive:
Job satisfaction with wide reaching impact across the region
The opportunity to work with multiple partners across the region and contribute to education development in our region
Professional development in the role and working with different phases of education
Opportunities to shape this new role in the new Hub
The opportunity to work as part of a vibrant and high-performing team
Teachers' pay and conditions, including teachers' pension scheme.
Pay scales of a value higher than those recommended nationally.
Location:
This role is based at the Hub offices in Northern Lights Learning Trust, at the site of Northern Lights Trust central offices, Marcross Drive, Sunderland, SR3 2RE and will also involve travel to other venues as part of the role. The post may also include some evening and weekend work when required.
Details of the Teaching school hub can be found on the school website: www.northernlightstsh.co.uk
How to apply:
Interested applicants are encouraged to have a conversation with the Director of Northern Lights Teaching School Hub, Zoe Thompson. Please contact 0191 9336771 or email tshinfo@nllt.co.uk to arrange an appropriate time.
For an application pack and further details, please visit www.northernlightstsh.co.uk or email Emily Sanger at hrassistant@nllt.co.uk
Completed applications should be returned to Emily Sanger at hrassistant@nllt.co.uk, no later than 9.00am on the closing date of Monday 21st March 2022.
Applications must be received by – Monday 21st March 2022
Short Listing will take place on – Monday 21st March 2022
Interviews will take place on – Monday 28th March 2022
Application Pack Deputy Director TSH
Northern Lights Learning Trust are committed to promoting and ensuring the safety of all its pupils and staff and expects everyone share this commitment.