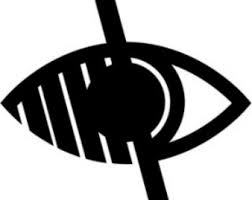 Curriculum Hub
As a Teaching School Hub we work very closely and collaboratively with the Curriculum Hubs and Research Schools for our region. Details of the curriculum hubs and research schools for our region can be found below:
---
Newcastle Research School
Newcastle Research School is part of NEAT Academy Trust which is based in the North East. The trust has four primary schools – Central Walker CE Primary School, Tyneview Primary School, Walkergate Community School, West Walker Primary School and two secondary schools – Benfield School and St Hild's Church of England School.
The Research School is based at Walkergate Community School.
As a Research School their core purpose is to:
share and disseminate the very best of evidence-based practice to schools and teachers across Tyne and Wear and Northumberland.
provide evidence-based training
host conferences and events to support the teachers in our region
support schools

---
Town End Associate Research School
Town End Associate Research School and Town End Teaching School Alliance are based at Town End Academy which is part of WISE Academies – a multi-academy trust of 12 schools that spans Sunderland, Newcastle and Northumberland. They are committed to providing a quality education to all pupils, based on the best available evidence

As an Associate Research School their core purpose is to:
translate the most up-to-date research in order to make it accessible, practical and applicable in the classroom
provide evidence-based training and CPD for senior leaders, teachers and teaching assistants on how to improve classroom practice
support the implementation of evidence-based practice by collaborating with schools and other partners
They work closely with Shotton Hall Research School, the Education Endowment Foundation (EEF), other schools and higher education institutions to support our aim of developing an evidence-informed community of schools and professionals.

For more information contact them on: info@townendtsa.co.uk
---
Shotton Hall Research School
Shotton Hall Research School works to break down barriers between teachers and academics by developing a programme of support and events for north east schools. These include a range of training programmes designed to make research more accessible for teachers and bringing evidence-based concepts and principles to life for use in the classroom.
Visit our Research School website here to find out everything you need to know.
---
Great North Maths Hub
As a hub, they collaborate with a wide range of enthusiastic and dedicated maths professionals and strategic partners, working together to offer a wide range of high quality, fully funded and sustainable professional development programmes for maths teachers and teaching assistants.
Their aim is to develop and spread excellent practice, inspiring a passion for mathematics, in both students and teachers.
The benefits for schools and colleges engaging with a Maths Hub include:
Access to free professional development programmes
Up-to-date information about all local maths education activities
Participation in a network of local leaders of maths education (LLMEs).
Schools and teachers can choose from several types of programme, each with a focus on collaborative, evidence-based professional development. The programmes offer schools and teachers in all phases the chance to engage in CPD with colleagues from other schools over an extended period, and are led by a locally based experts.
---
Cardinal Hume Computing Hub
Cardinal Hume Catholic School – our Computing Hub offers primary and secondary computing training and support for primary and secondary schools in the North East and Cumbria through the National Centre for Computing Education (NCCE).
The NCCE was set up in November 2018 by the Department for Education to increase pupil update and attainment in computer science and ensure that there is a strong pipeline of digital skills in England.
Cardinal Hume Catholic School is one of the 40 National Centre for Computing Education (NCCE) Computing Hubs across England. Each hub provided computing training for schools in their allocated regions. Our regions are Durham, Newcastle, Gateshead and Cumbria.
Our primary and secondary CPD pages outlines a number of offerings available to schools in the North East and North West from Cardinal Hume Catholic School. If you would like any further information on these offers or if you would like a representative to attend a meeting to introduce the NCCE programme please contact us at teachcomputing@chs.bwcet.com
---
Computing at School
Every child in every school has the right to a world-class computing education.
An understanding of computing enables citizens to make informed choices in our digital world. To get to that point, we need to encourage and equip school staff. The CAS community of teachers, academics and industry professionals provides access to a range of resources and local events supporting continuing professional development. Membership is open to all adults except students in Further Education taking school-level qualifications.
Being part of CAS means getting involved fully – giving as well as taking.
CAS's mission is to lead and promote excellence in all those staff involved in Computing education in schools. Our aim is for computing – with Computer Science at its heart – to become firmly established in all Primary and Secondary schools alongside maths and the natural sciences. CAS speaks for the discipline of computing at school level – including Further Education – but not for any particular interest group.
Computing at School supports the National Centre for Computing Education
The National Centre for Computing Education exists to support teachers at every stage, from primary to A level, to improve computing skills and subject knowledge. It does this through certified CPD, resources and local meet-ups, through the CAS Communities of Practice.
The National Centre for Computing Education is a funded programme by the Department for Education in England. It is led by a consortium of STEM Learning, BCS, The Chartered Institute for IT and the Raspberry Pi Foundation. Visit www.teachcomputing.org for more information.
---
St. Michael's English Hub
St. Michael's English Hub is one of only 34 schools across England appointed by the DfE to take a leading role in supporting schools to improve the teaching of early language, reading and phonics. The school places a high profile on early reading through a strong commitment to systematic, synthetic phonics. Ultimately, if a child can read, they can access the curriculum, develop a strong vocabulary and a love of reading.
---
Westgarth Primary School English Hub
The 34 English Hubs were selected for their expertise in teaching reading and to support schools in their surrounding area. English Hubs promote a love of reading and help schools to provide excellent teaching in phonics and early language. They focus on supporting the slowest progress children in Reception and Year 1 and ensure every child is successful, regardless of background, needs or abilities.
The programme is open to all schools, academies and free schools with pupils in: reception – early years foundation stage (EYFS) and Year 1 – first year of key stage 1 (KS1)
---
Science Learning Partnerships
Awaiting information
---
Throckley Primary School
The Department for Education (DfE) is funding a 3-year programme to improve pupil behaviour.
The programme pairs schools and MATs with exemplary behaviour practices, called lead schools or MATs, with partner schools or MATs who want and need to improve pupil behaviour.
The programme is flexible with a tailored offer of support depending on partner schools' circumstances but all partner schools can expect to get support with:
diagnosing specific areas of improvement
designing and developing new approaches to addressing poor behaviour
developing clear, sustainable behaviour cultures for all pupils
The programme is based on creating a culture: how school leaders can optimise behaviour. Good behaviour, routines and structures in schools support all pupils' engagement in education, and their mental health and wellbeing. Schools will work together to apply these principles to the individual context of the school.
Download the behaviour hubs programme brochure for an overview of support available.