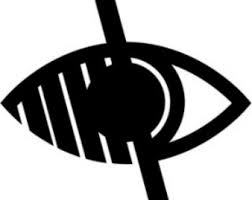 Northern Lights Teaching School Hub & Education Development Trust
The Full Induction Programme
From September 2021, Northern Lights Teaching School hub will deliver the Full Induction Programme (FIP) developed by Education Development Trust to all schools opting for the FIP, regardless of phase or type of school across Gateshead, South Tyneside and Sunderland.  
Our 2-year programme will be delivered by a team of expert facilitators from our Hub area to ensure that we respond to our local contexts. 
Why Education Development Trust?  
Education Development Trust are an international education charity with a mission to transform life chances by improving education. They work collaboratively with national and local governments, schools and other partners from around the world to design and deliver sustainable solutions to improve education and transform lives.
Their values of excellence, integrity, accountability and collaboration underpin their work. Partnering with schools and expert organisations means that the ECF programme provides rich and relevant examples form expert practitioners, accessible insights from research and frequent opportunities to put knowledge into practice through dynamic and instructional coaching and a cycle of identify- learn- improve.
 The programme at a glance:  
Made up of 12 'Blocks' (modules), with each Block designed to take one half-term to complete. 
ECF content is structured into a curriculum based on the principles of interleaving and spaced practice for knowledge retention and recall. 
Blocks in Y2 build on the foundations encountered in Y1, to develop mastery.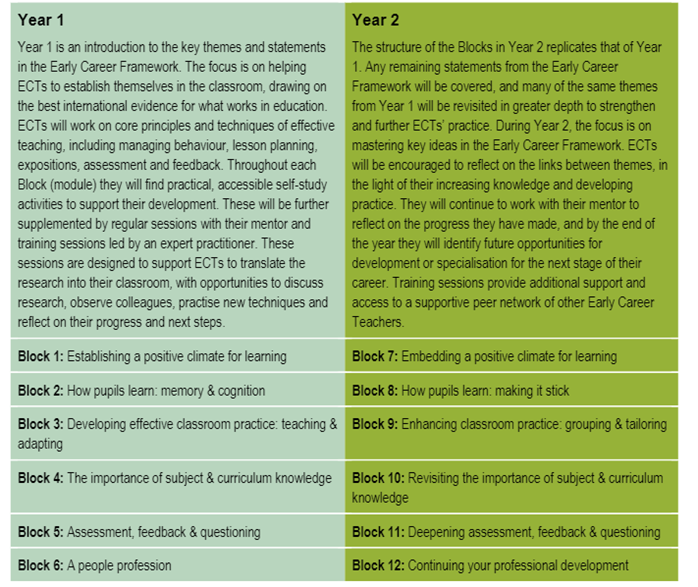 Key features of our programme – for Early Career Teachers:
The key features of our 2-year programme for Early Career Teachers are:
Face-to-face and webinar sessions, exploring effective classroom practice across settings, phases and specialisms
Regional and local training sessions
Regular mentoring sessions with a focus on learning, practising, and reflecting
Opportunities for reflection and discussion as well as carefully timed self-study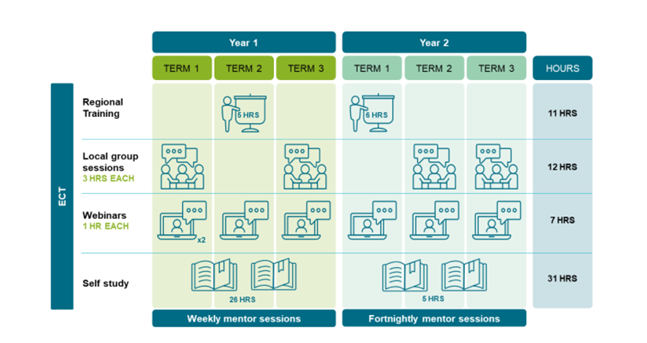 Key features of our programme – for mentors:
Excellent mentoring will be key to the success of the ECF initiative. This programme is centred around developing the mentor relationship and includes a focussed learning pathway for mentors.
We will work with in-school mentors to learn new mentoring and coaching techniques, enabling them to strengthen essential skills that they can use throughout their careers.
Specialist training and support will ensure each mentor is confident in their knowledge of the Early Career Framework and develops their mentoring skills so that the Early Career Teachers they work with get the very best from the programme.
Register – Northern Lights Teaching School Hub ECF programme (FIP)
To sign up for the Full Induction Programme delivered by Norther Lights Teaching School Hub for 2021-22, you will need to register on the Education Development Trust (EDT) website and choose "The Northern Lights Hub" from the Delivery Partner drop-down menu.
School also need to register on the Department for Education's Online Service –
Register on the Department for Education Online Service
This is a new requirement. Schools will be invited by the Department for Education (DfE) to register on their Online Service portal and to indicate their ECF induction preference (either the FIP or the CIP) before their Early Career Teachers (ECTs) start their statutory induction programme.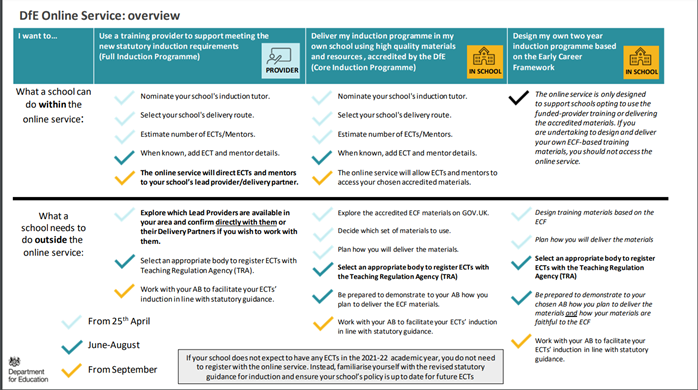 The DfE will contact all schools with login details for the Online Service. When you log in, you will be asked to:
Confirm your school details and nominate an induction tutor
Indicate how many ECTs you may have for 2021-22
How you want to run your induction in the 2021-22 academic year – you will be offered a choice of two routes:
a programme led by a training provider, funded by the DfE (Full Induction Programme – FIP)
a programme led by the school, using accredited materials (Core Induction Programme – CIP)
If you wish to participate in the Full Induction Programme delivered by the Northern Lights Hub, you should choose the first option (Full Induction Programme). If your school does not expect to have any ECTs in the 2021-22 academic year, you do not need to register with the Online Service. Instead, familiarise yourself with the revised statutory guidance for induction and ensure your school's policy is up to date for future ECTs.