January 9, 2024
@
4:00 pm
–
5:00 pm
In our schools, we support pupils on a daily basis who may find the classroom environment challenging for a number of reasons. Pupils who have faced relational trauma or who have attachment difficulties can certainly feel this. Across 3 sessions, we aim to begin to give an understanding of relational trauma and how it effects the development of the brain as well as begin to consider some practical strategies to support our pupils to be settled and ready to learn in the classroom.
Session 1: 09.01.24 @ 16:00 – 17:00
Session 2: TBC
Session 3: TBC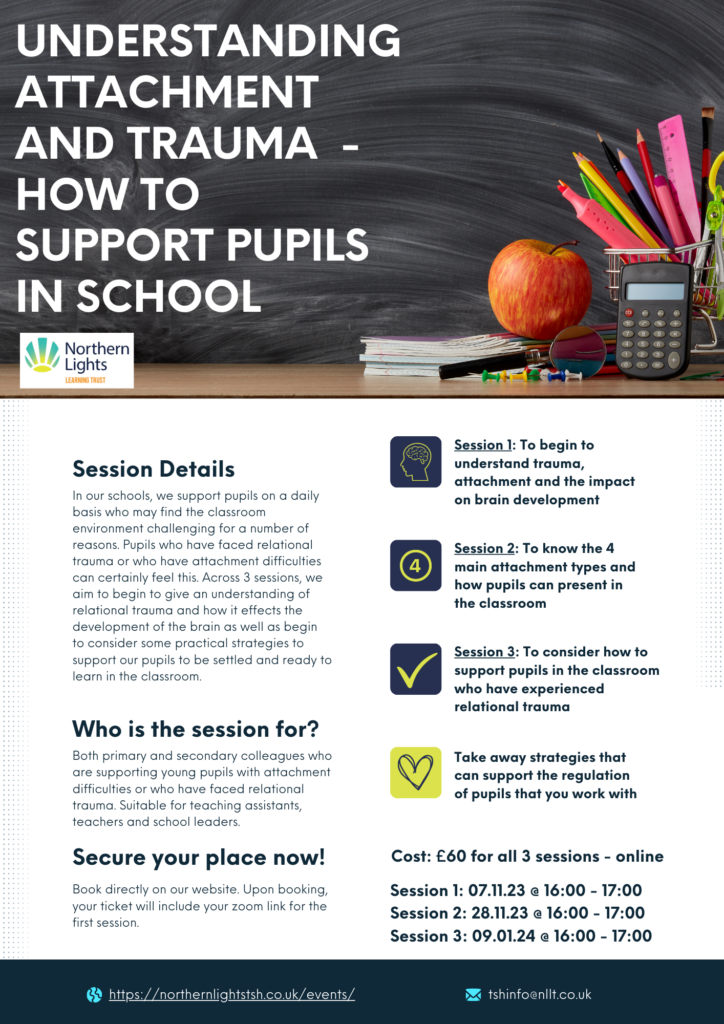 Total cost for all 3 sessions.
Northern Lights Learning Trust
Attachment and Trauma CPD